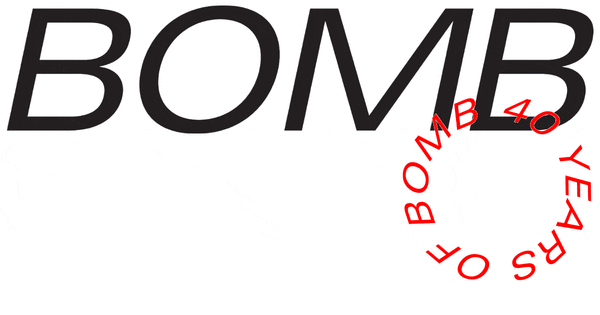 Since 1981, BOMB Magazine has delivered the voices of the most iconic creative minds of our time, publishing conversations between visual, literary, and performing artists.
Please support the content generated by our contributors in print and online. We count on the generosity of individuals such as yourself to keep BOMB's 8,500 primary-source features FREE to our over 700,000 readers.

Yes, I'm all for keeping
the conversation alive!
Gifts of any size are deeply appreciated.
Thank you!
BOMB Magazine is published by New Art Publications, Inc., a public charity as described in Section 501(c)(3) of the Internal Revenue Code. Your contribution is tax-deductible to the fullest extent of the law.